Kuro-chan infiltrates behind the scenes of Nico Nico live broadcast 'Instant lover Kuro stud' who has played idol and lover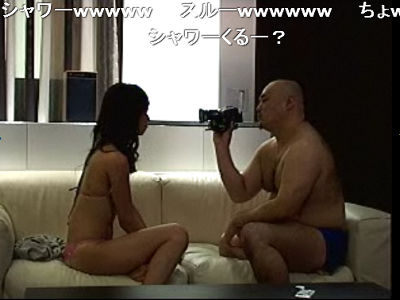 "Comedian lover ~ INSTANT LOVER ~" Variety content that a comedian and gravure idol become an instant couple, spreading dialogues and bargaining unique to each other, and performing given missions. "Gashinko!""Pu" Suma"Uchimura ProduceI've been handling programs such asOshasatoMr. produces, currently, a mobile phone dedicated broadcasting stationBeeTVIt is distributed at.

From Friday, November 6 (Fri) at 23:00 "BeeTV" and "Nico Nico Live Broadcasting"The extraordinary edition" Immediate lover Kuro stud "by collaboration was broadcasted. As a boyfriendYasuda University CircusKuro-chan is chosen (so "Kuro student"), to achieve "a proof of lover" within the time limit of one hour.

Was it possible that Kuro-chan was able to win the "Lady's Testimony"? And what was going on behind the scenes of such broadcasts? About events of just a few hours ago, we will deliver everything in its entirety.
Instant Lover - INSTANT LOVER ~ | BeeTV Official Site

Kuro-chan who is a boyfriend appears in the second broadcast of the program.MinamikariAlthough I tried my best against Mr. Minami, I was dismayed that the voice was "bad". This role of her role as a gravure idol · reporter etc.Hiroko IshiiMr.

Broadcasting was done live from a studio in a certain place in Tokyo.



It is a place that can be used as a normal photography studio like this, but this time it is not used this time.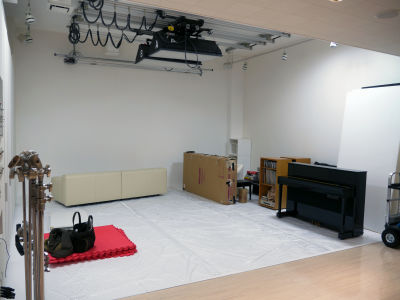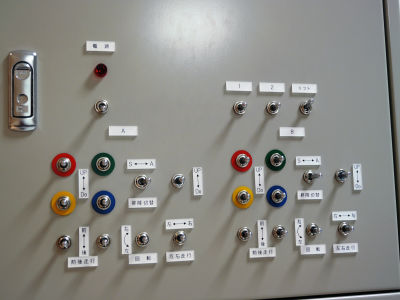 This small room became the main stage.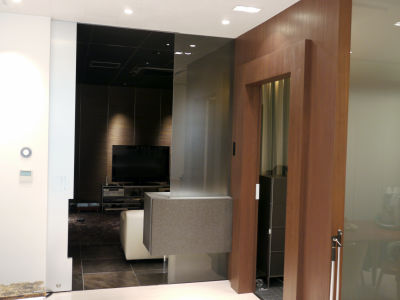 Atmosphere that room was dark and calm.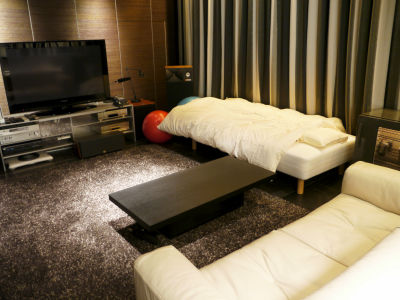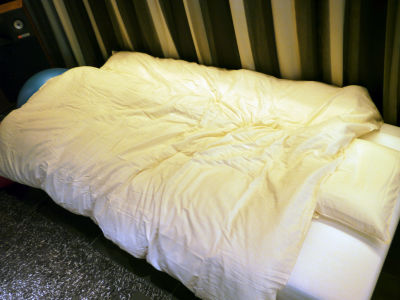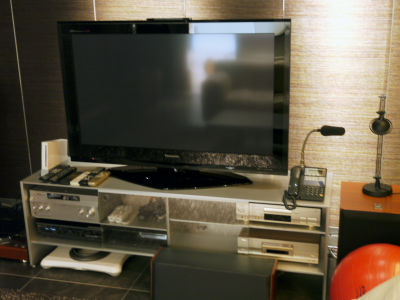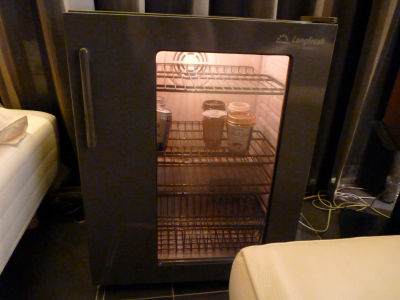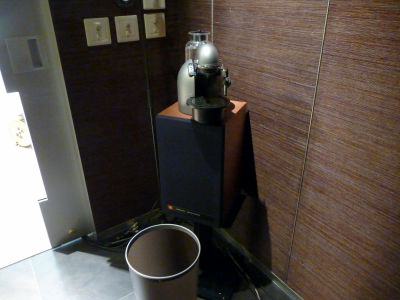 Because of "one change" made on the day, a camera was installed at an angle looking down on the bed.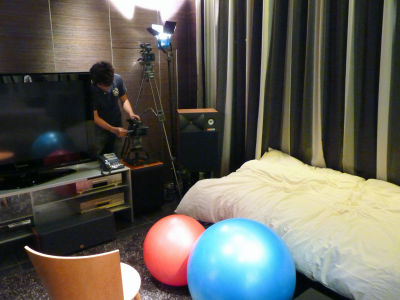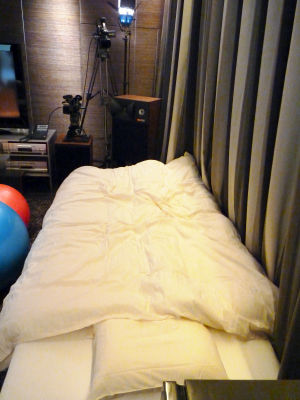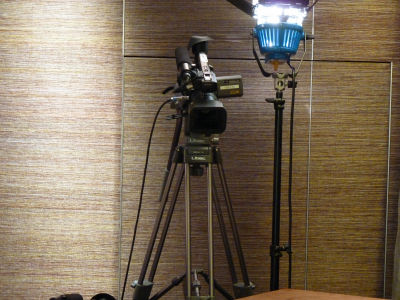 As usual it is not a room, the blackout is used as a partition.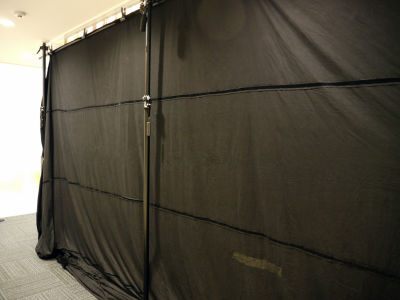 The back side plays a role to say as a main adjustment room. Video and audio are collected here, and all the switching such as camera switching, instruction to Kurochan, and management of NicoNico live broadcasting were done here.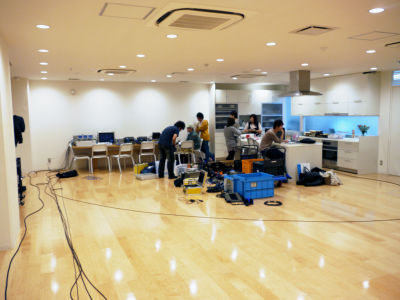 Equipment is full.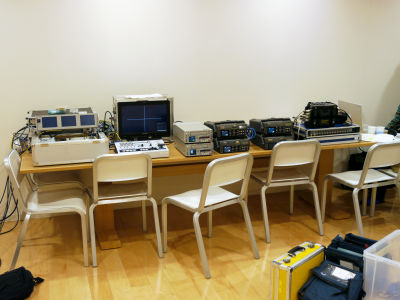 Cables are also full.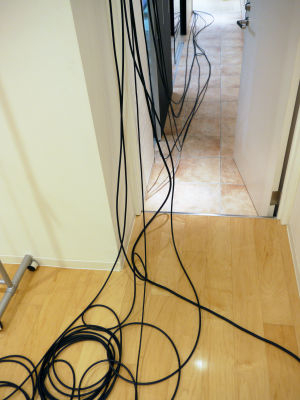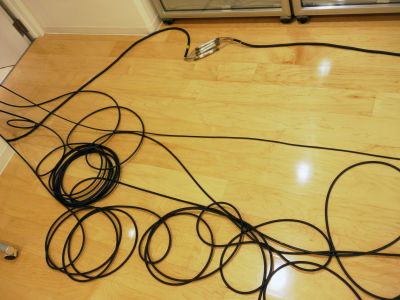 Four fixed cameras + Handycam, a total of five cameras support broadcasting.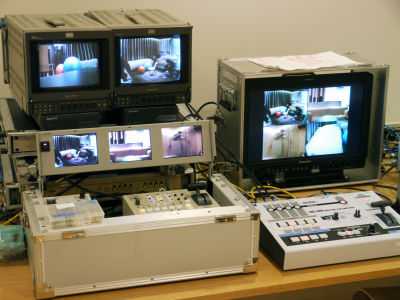 The shower room is the most interesting.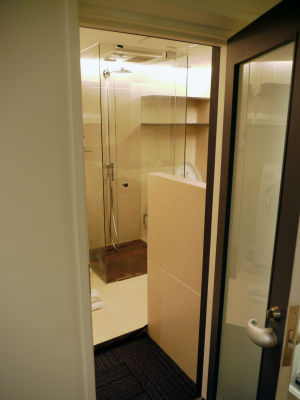 When I think about shooting, I have to be glassed, but it is a bit embarrassing to enter myself.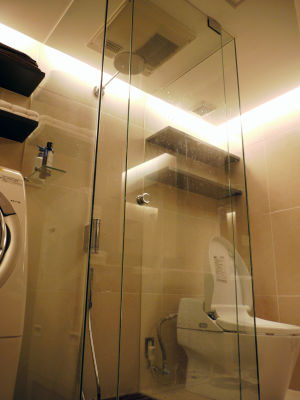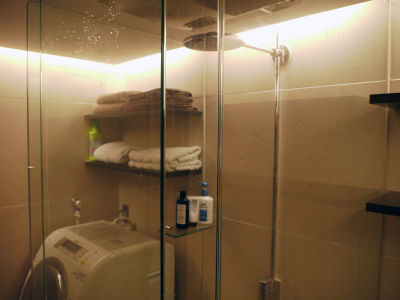 To such a shower room, a camera which is not very similar was carried in.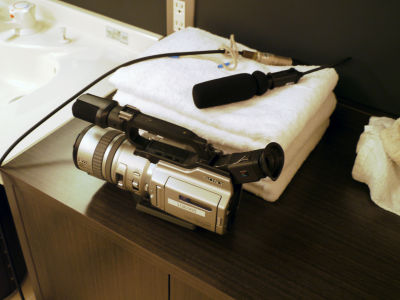 Set complete.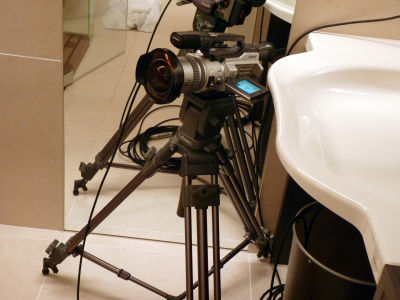 With this, any scene can be patched.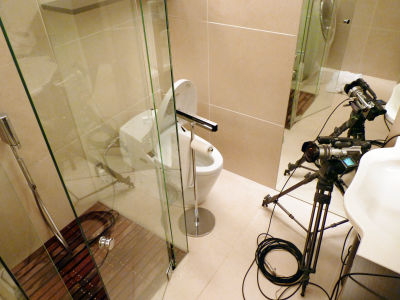 This is a make room.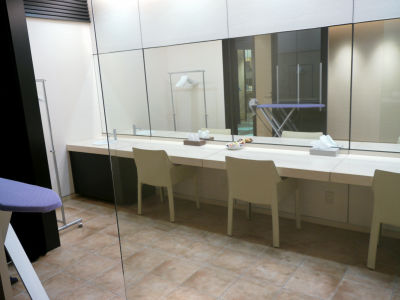 Before 21 o'clock, Mr. Make arrived and spread cosmetic tools.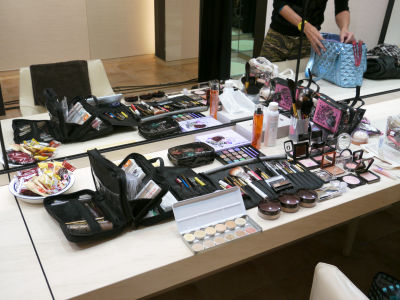 Mr. Ishii will enter the studio at 21 o'clock. Actually, it was said that it had come up with a make-up, but I botherly dropped make-up once.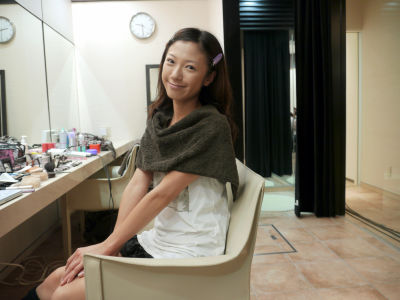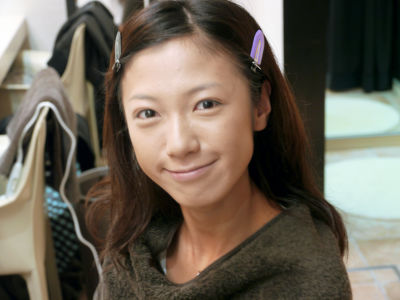 Mr. Kaede is in charge of makeup.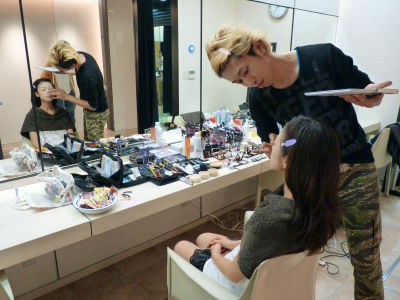 At that time, the staff who prepare for broadcasting.



The notebook computer written as "Nico Nico Live broadcast 7" is the machine that becomes the backbone of live broadcasting.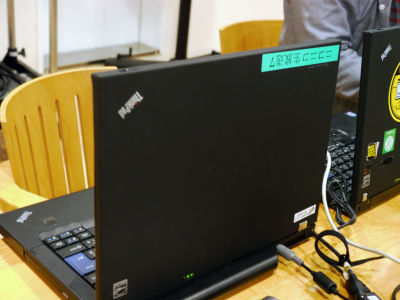 Kuro-chan enters the studio at 22 o'clock. However, they are waiting in separate rooms so as not to face Mr. Ishii until the actual stage. Kuro-chan does not even know that today's opponent is Ishii-san.

Kuro-chan, who refrained from live broadcasting, said, "I am thrilled about my feelings, but I feel absolutely exciting about this excitement," commented. The strategy for revenge is "I will appeal more masculinity, show special skill, I think I will like you." Please take a momentary movie.


While doing so, Mr. Ishii 's makeup was completed.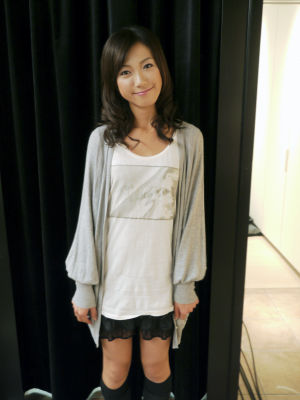 Mr. Ishii's movie comment. It seems that there is a common feeling that "I am excited by being two people clearly."


I entered the final check just before the actual turn. Live broadcasting is in the meantime.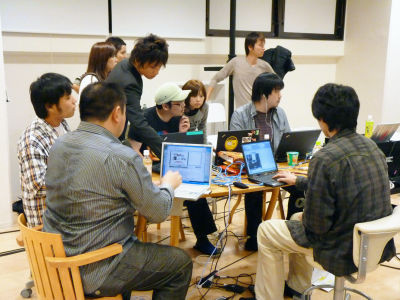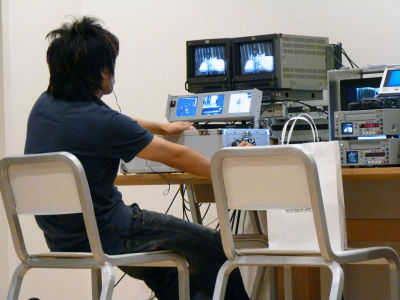 At 22:50, ordinary users began admission to Nico Nico Live Broadcasting.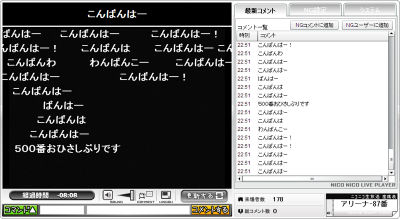 22 o'clock 55 minutes, the notification of "Immediate lover" 5 minutes ago entered. At this time, there were many reactions that the sound of the bell called "Gone" was too loud, so a mini-conference was held to see how much volume should be set at the site.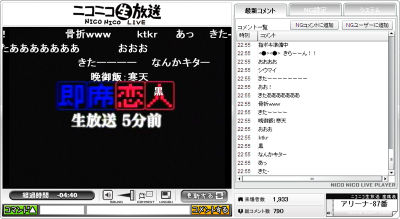 Program start at 23 o'clock. It is obvious that the goal of Kuro-chan this time is "to have shampoo on swimming suit."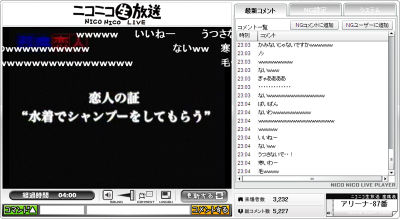 Moreover, the time limit is 1 hour. By the way, as the VTR was flowing for the first 5 minutes, it was a slightly disadvantageous condition for Kuro - chan for 55 minutes.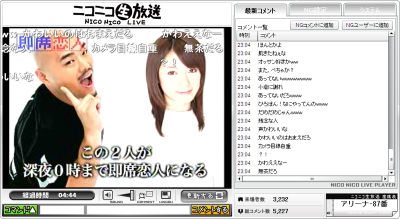 The first picture as a live broadcast was up with Kuro - chan.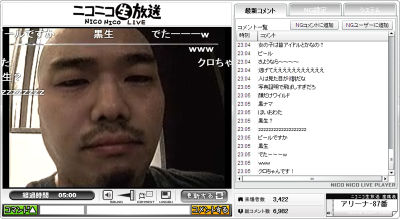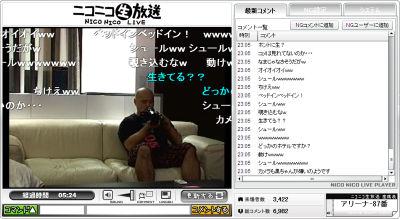 Mr. Ishii came and started "instant lover".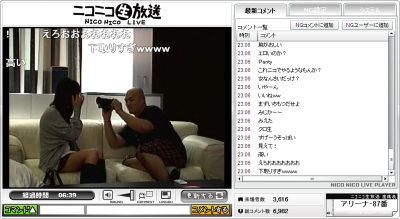 Staff who monitor the condition from the adjustment room. There was an accident that the room used for shooting had bad radio waves and the handy cam's image did not fly well and the noise ridden, but there was a rude picture at the handy cam, so there was noise in the room Perhaps it was good.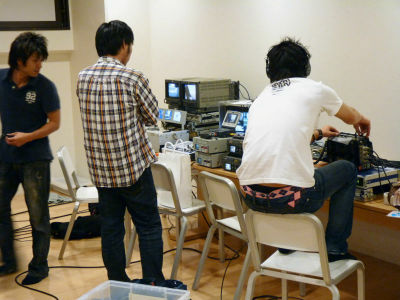 MC reads a comment if it is a normal live broadcast, but this time the form was taken to instruct Kuro-chan by e-mail picking up a comment from the program concept or putting no PC in the room . However, since the tempo is different from the usual live broadcast, many comments were seen "Is not it live?" On the work site I hurriedly send instructions to Kuro - chan, but Kuro - chan who got up tension did not read e - mail easily, so it was a lot of work.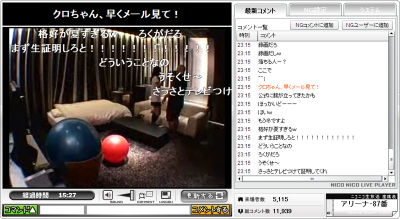 Because the instructions do not arrive, the director who calls promptly. It seems that this is not the case in usual recordings.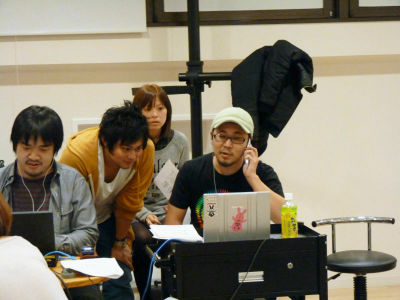 After that, Mr. Ishii decided to change his clothes in a futon.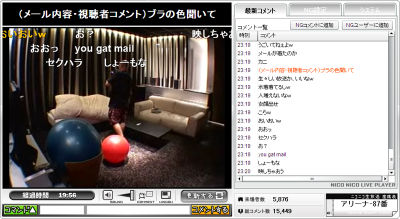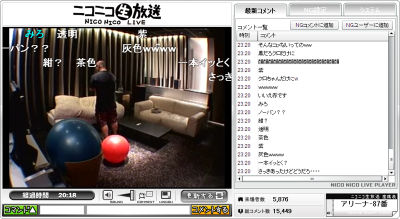 Here, the camera installed at a high position demonstrates its power. Originally Mr. Ishii had planned to change in another room, it was decided to change clothes within the futon, so it was set up to suppress the situation.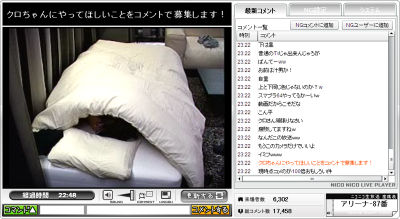 Those who were watching the live broadcast might have thought "I'm wearing swimsuits in any other time?" "I spend too much time doing hoarse", but at this time Mr. Ishii really switched into a bathing costume with his underwear removed It was. After the program ended, he commented that he was relieved that "I thought of what to do if I could turn over the futon."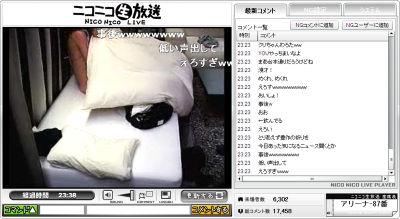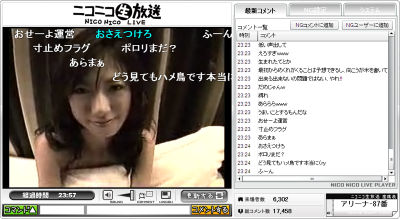 And somehow Kuro-chan naked ... ....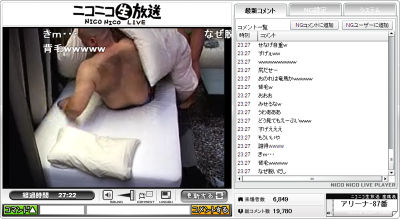 Kuro-chan is a big hustle from here. Move gymnastics, capoeira and body.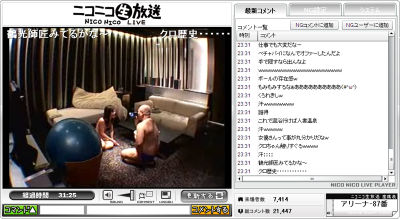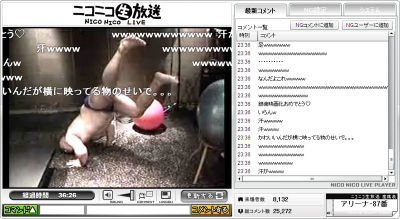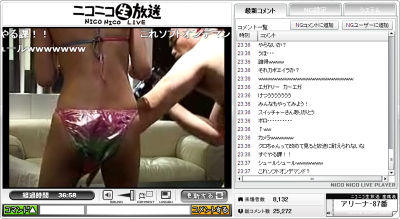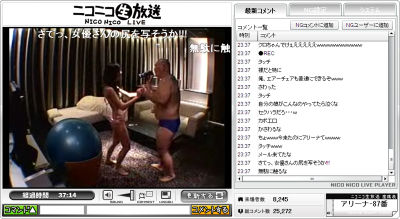 Then, the camera reflects just the right position and the voice that praises Switcher.



Suddenly, the shower room was projected for a moment. At this point, Kuro - chan has not cut out the story of the shower yet.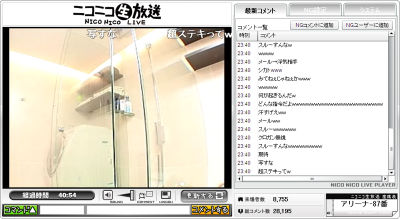 The user's expectation is increased in the image of the shower room.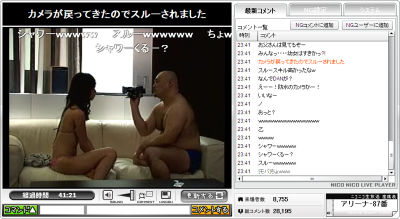 And ...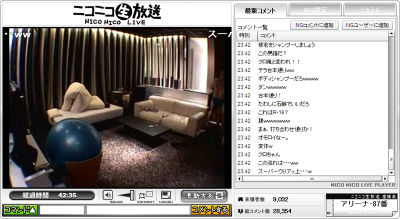 Two people rushed into the shower room.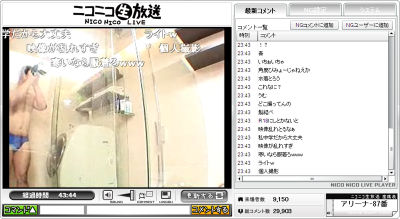 The staff just watches over. Because there is a shower room just across this room, only the voice is heard live.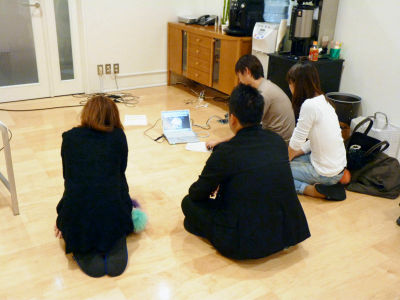 Kuro-chan gets her head washed.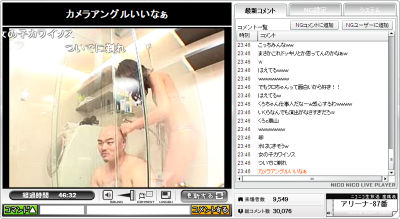 On the contrary, wash Ishii-san's arm ......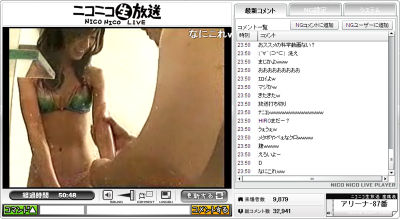 I had my body wiped. The goal is achieved at first.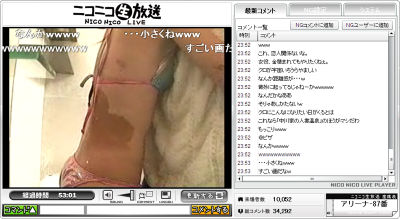 I heard the voices of the two people returning from the other side of the door to the room.


And if you notice time is 1 minute left. Kuro-chan takes out the aroma oil and tries to mix something for Ishii-san ......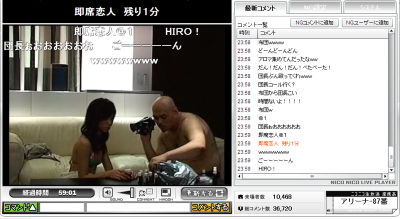 But, time has run out.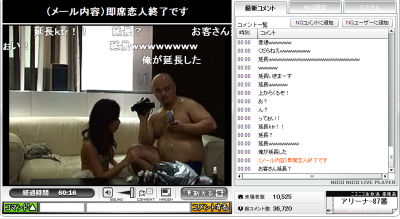 At that moment, Mr. Ishii turned from lover mood, "Keep cheers for good morning" and honorific. The user is very lol, Kuro-chan is staggering.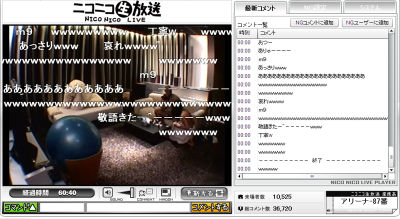 Even though Kuro-chan confesses, "It's hair on his back ... ..." has been refused. Mr. Ishii going home with pleasure.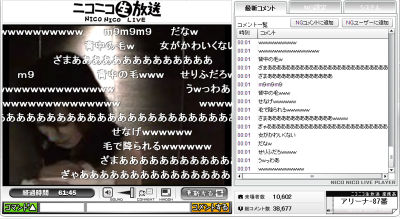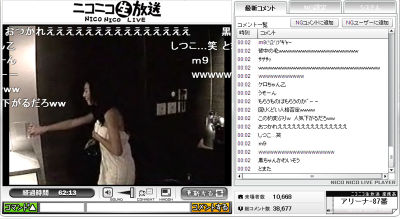 The remaining Kuro-chan is disappointed. Broadcasting has ended.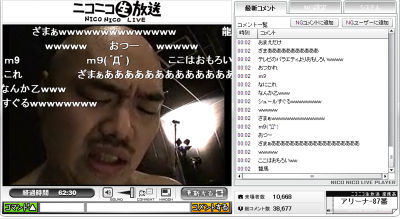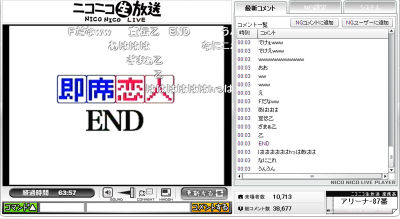 In the questionnaire after the termination, 9.2% said that the program was "great fun", 14.2% said it was "fun", 76.6% "a little better" is overwhelming. Even though it was a live broadcast, it may be difficult to get a sense of unity that the user is participating in this event.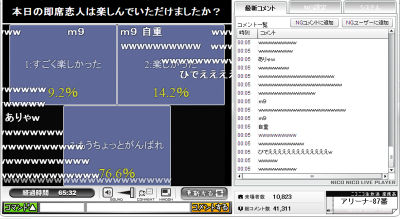 After the end of the program, I asked Mr. Ishii the impression. Apparently it seems that Kuro-chan had a sense of "friends" rather than "lovers."


Meanwhile, Kuro-chan who was defeated this time. I succeeded according to the strategy I built in advance ... ....


If I had the opportunity once again, he said, "I want to learn something new and challenge with confidence."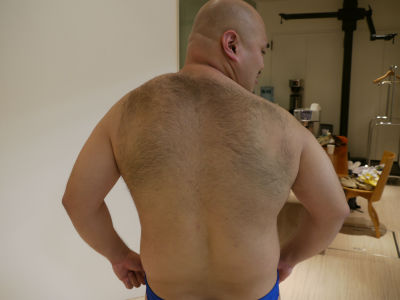 As for the live "Kurosu", it is supposed to be broadcasted also with BeeTV, so please check again how much Kuro-chan showed how hard and what was wrong.